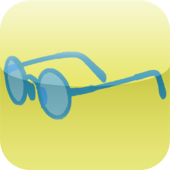 iLike2Read


Simple and functional program for reading various types of documents. Supported formats: txt, html, rtf, pdf.

For each document, you can set the name of the author and the title for a quick search.
In addition, each file can have your own bookmarks and an automatic bookmark.

Perfectly handles very long documents.
Supports various encodings for text files, ASCII, CP1252 (Windows Latin 1), UTF8.

Import the supported formats directly by zip file, sent via email.
Possibility of download the document, if you knowing the exact web address.
Font size for text files customized by the user.
List of recent documents read.
Fully tested with Voiceover.
Simple search of the document.
Possibility to send the document via email.