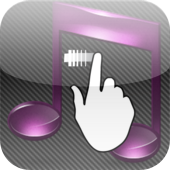 Player gesture


Simple and functional music library player.

With this player you can select and listen your favorite songs in any order you want, and adds bookmarks, that can be easily retrieved.

The player has gesture interface or buttons interface.

With the gestures interface you can manage the player without the aid of Voiceover.

You can also choose to listen to your songs on airplay devices, simply using the button into the application.

There are 15 active gestures, that allow you to move in the song list, skip forward or back, set bookmarks and recall them.