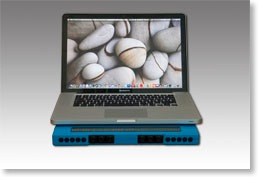 Lilli display braille


Lilli 408USB is a 40 cells braille terminal display designed to use a pc with the braille language in a simple way.

In fact there is only an usb cable used to connect the display to pc, and is not needed an external cable to turn on the machine.
The cover of this display is drawed to be used as a support for a desktop keyboard or a notebook.

Lilli 408USB has the plug and play function that allows you to connect the braille display to your pc without turning off the computer. When you insert the usb cable into an usb port the braille display is ready to work as terminal.

Every cells have a touch cursor to simulate the mouse function that allows to move the cursor exactly in a desired point (for example in a text).
The following screen readers are supported:
- Jaws for windows all versions with a certificate driver.
- NVDA for windows (all versions);
- Brltty for linux through an usb to serial converter cable (not supplied);
- Voiceover for Mac OSX official driver developed from Apple;

This product has 16 multifunction keys that are used to activate many functions such as screen exploration.
The available function vary according to the screenreader used;


Technical details
display braille with 40 cells 8 dots;

16 multifunction keys to manage the display;

Microprocessor control;

Usb port compatible with pc and mac;

Driver support for JAWS, NVDA, Brltty and Voiceover;

Supply: directly from usb port;

Dimensions: width 34 cm depth 2,7 cm height 2.5 cm;

Weight: about 900 g;

Container: abs;

Cover with support for a desktop keyboard or notebook;
The package contains:

Lilli 408USb;

Usb cable;

Software cd;